A
Secure Online

Service of Arkansas.gov

BreastCare Provider Search
Welcome to the Arkansas Department of Health BreastCare Provider Search. You may search for a Doctor that has partnered with BreastCare to make breast and cervical screenings possible in your area. You can find their contact information, specialty, and a map to their office on the details page for all of the providers.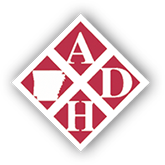 BreastCare Provider Search
Begin by entering a Provider name, Organization name, city, and/or county to search for. Enter more criteria to narrow your search results. Name and city fields will search for partial matches. For example, a search for "Benton" will return results for "Benton" and "Bentonville".
Cross Sell