A
Secure Online

Service of Arkansas.gov

Arkansas Unclaimed Property
Welcome to Arkansas Unclaimed Property, the Arkansas Auditor of State's Unclaimed Property online search. Each year millions of dollars in unclaimed property are turned over to the Auditor's office by companies who cannot locate the owners. If your name is on this list, you could have money waiting for you right now!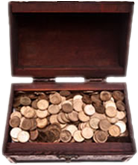 Tips for Finding Your Property
Search all names you have legally held.

Try search with your maiden name, previous married name(s) and any legal aliases.

Use part of the word or name.

For example, search for a partial name like "Will" will also find "William".

Getting too many results?

Try providing your city or social security number to narrow your search.
Cross Sell